Hughie - Blind young adult male Labrador
Hughie is looking to be around confident and committed people that will be able to give him the time to settle into his new environment, a quiet adult home is ideal. As he is blind his hearing seems to have become very acute and this does lead him to bark when hearing new noises or startled. This will be ongoing and needs to be taken into consideration, with sounds around the house he will become use to them in time but there maybe some that need managing rather than training. He was born in August 2021 and so still very young and enthusiastic like any Labrador and being a male he is very strong. Lead walking is improving but when hearing sudden noises he can react by being vocal and be very rude with his bouncing and spinning. This definitely can be worked on and with the right handler and walking in suitable areas this behaviour will reduce over time. Hughie has been around children and is fine but because he can be vocal and tries to jump at new people we are looking for an adult only home, with no regular children visiting. Hughie is very intelligent and still needs training like any other dog so please do not think because he is blind he will be calm and slow!. He will not be able to go off lead on walks but in safe enclosed areas he quickly maps his surroundings and will run and play and hard to believe he cannot see. He could live with another dog but they will need to be calm, well trained and accepting of Hughie being a little different.. Living with another dog may help him build confidence. Hughie is in North Hertfordshire and all family member's will need to visit, along with existing dog. If you would like more information please call 07904560583, as he is looking for that extra special home we are not excepting online enquiries. We need to know you have the time to actually talk to us and have read and understood the above before getting in touch.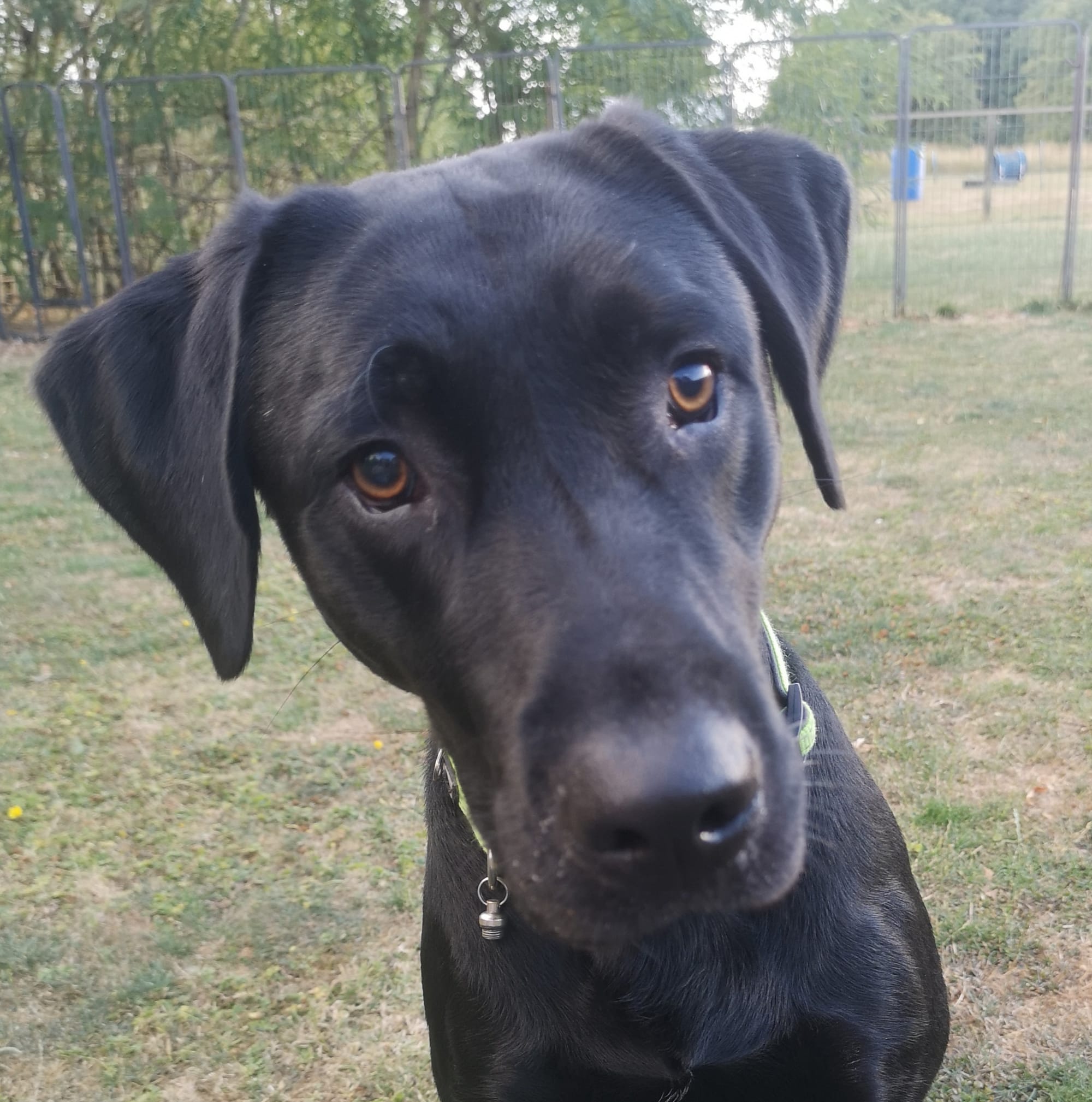 Ragz Terrier x
Ragz is at least 10 years old but the personalty of a naughty young puppy. She oozes character and is looking for that needle in a haystack home. She is a typical terrier and so an adult home that has experience with this type of dog is what we are searching for. She makes us laugh everyday but equally she can be a bit challenging when meeting visitors or being left alone. She lives up to her name of Ragz as she does love to rip things up and so a training crate would need to be used when she is left unsupervised. As a terrier she does like the sound of her own voice and this is something that you must be confident that your location and a lifestyle is one that can fit in around her.